Upcoming Conference: UMI 2007
Marine Mining in the Pacific: Science, Economics, and the Environment
The 37th Annual Conference of the Underwater Mining Institute
October 15–20, 2007 • University of Tokyo, Japan
October 15: Registration Reception (evening)
October 16-17: Technical Sessions and Banquet
Featuring banquet address, Dives of AUV "r2D4" to the Deep-Rift Valley of the Central Indian Mid-Ocean Ridge System,
by Professor Tamaki Ura, Director of the Underwater Technology Research Center, Institute of Industrial Science, The University of Tokyo, Japan
October 18-20: Field Tour to Hakone-Izu volcano area
(Download the GeoTechnical Field Tour Guide 188K PDF)
Download a PDF of last-minute information for participants.
Download the UMI 2007 Final Program PDF.
Regular Registration and Hotel Reservations Deadline:
August 15, 2007. Go to UMI 2007 Registration Information.
(Download the University of Tokyo Access Guide 1.1MB PDF)
Technical Program Chair: Dr. Charles L. Morgan
Technical Program Co-Chairs and Hosts:
Prof. Akira Usui, Kochi University
Prof. Kensaku Tamaki, The University of Tokyo
Dr. Kokichi Iizasa, National Institute of Advanced Industrial Science & Technology (AIST), Tsukuba Central
Dr. Tetsuo Yamazaki, National Institute of Advanced Industrial Science & Technology (AIST), Tsukuba West
Dr. Nobuyuki Okamoto, Japan Oil, Gas and Metals National Corporation (JOGMEC)
Sponsors
Japan Oil, Gas and Metals National Corporation (JOGMEC)
International Seabed Authority
Mining and Minerals Institute of Japan (MMIJ)
Kochi University
University of Tokyo
Geological Survey of Japan
(part of the National Institute for Advanced Industrial Science and Technology)
Neptune Minerals
International Marine Minerals Society
Marine Technology Society
Hawai'i Undersea Research Laboratory, University of Hawai'i
UMI 2007 Call for Presentations
The UMI 2007 presentations will focus on the following topics:
Development of seabed sulfide deposits of precious and base metals
Development of ferromanganese oxide deposits of base metals
Research on seabed methane hydrates as potential metal and energy resources
Studies on environmental impacts of marine mining
Profitable marine mining industries are currently recovering seabed sand and gravel deposits in the coastal states. Potentially commercial marine mining ventures for seabed sulfide deposits of gold, silver, copper, zinc, and other metals are developing within domestic and international seabed areas. Ferromanganese oxide deposits are investigated primarily in the Pacific and Indian Oceans as future mineable deposits of nickel, cobalt, copper, and other metals. Methane hydrates composed of chemically stable deposits of methane gas bound within a matrix of water ice may form widespread deposits that represent potentially very large energy sources. All of these research and exploration programs are being supported by academic, industrial, and government establishments in many countries.
The 2007 UMI invites papers on all aspects of these commercial mining, exploration, and research efforts, including methods of deposit delineation, potential methods for recovery and utilization, and potential economic and environmental impacts of commercial operations. Studies that compare the environmental impacts of seabed operations with land-base alternatives that can supply the same commodities are also of interest. Marine mineral deposit models and processes of formation, as well as other topics of serious interest to the study of marine minerals worldwide, will also be important components of this 2007 UMI.
The UMI provides perhaps the most appropriate setting to discuss these issues. The Institute has an established reputation for fostering multidisciplinary debate on complex topics related to seabed development. Also, the Institute's primary sponsor, the International Marine Minerals Society, owes no allegiance to any particular commercial, academic, or government body and thus serves as an independent voice on marine minerals issues.
[ Top of this page ]
Submission Instructions
Email a WORD or text file containing the following information to the Conference Coordinator. The deadline for submissions is May 15, 2007. The selection of presentations and notification of authors will be completed by the end of May , 2007.
Title of Presentation.
Author(s) Name, Title, Affiliation, Mailing and Contact Information.
Abstract: Any length, not to exceed 10 pages, including figures and tables.
Biographical Sketch of Principal Author and Speaker: ½-page narrative of each.
A list of keywords.
Preference for an oral (~25 minutes) or poster presentation.
For commercial exhibits, please contact the Conference Coordinator for information.
Submit Abstract by email.
[ Top of this page ]
Conference Contact Information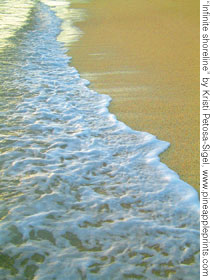 Technical Program Chair
Dr. Charles L. Morgan
Email: cmorgan@psi-hi.com
Host & Technical Program Co-Chairs
Dr. Akira Usui (main contact; a-usui@cc.kochi-u.ac.jp)
Tel / Fax: +81 11 844 8319
Drs. Kensaku Tamaki, Kokichi Iizasa, Tetsuo Yamazaki, and Nobuyuki Okamoto
Conference Coordinator
Ms. Karynne Morgan
University of Hawai'i
1000 Pope Road, MSB 303
Honolulu HI 96822
Tel: +1 808.956.6036
Fax: + 1 808.956.9772
E-mail: karynnem@hawaii.edu
[ Top of this page ]